Battery Box Production Line
DKM have specialized in providing Battery Box Production Line and constant R&D for years, DKM have rich experience in various battery box production including but not limited to automotive battery series N40, N50, N70, N100, N120, N150, and N200, UPS battery series like 55AH, 90AH, 100AH, Invertor battery series like IT 500 and DIN battery series like DIN55, DIN66.

Many battery box production line, which DKM provided is for the container of the power battery of new energy vehicles. In recent years, with the increasing sales of electric vehicles, the market size of battery box is also growing in a rapid speed.
Battery Box Injection Machine
High energy saving servo motor control system
Fast respond closed-loop control
High precision injection carriage linear guide
Battery Box Injection Mould
7tips hot runner system for balance injection
Designed gate diameter by mold flow analysis
Precise processing and assembly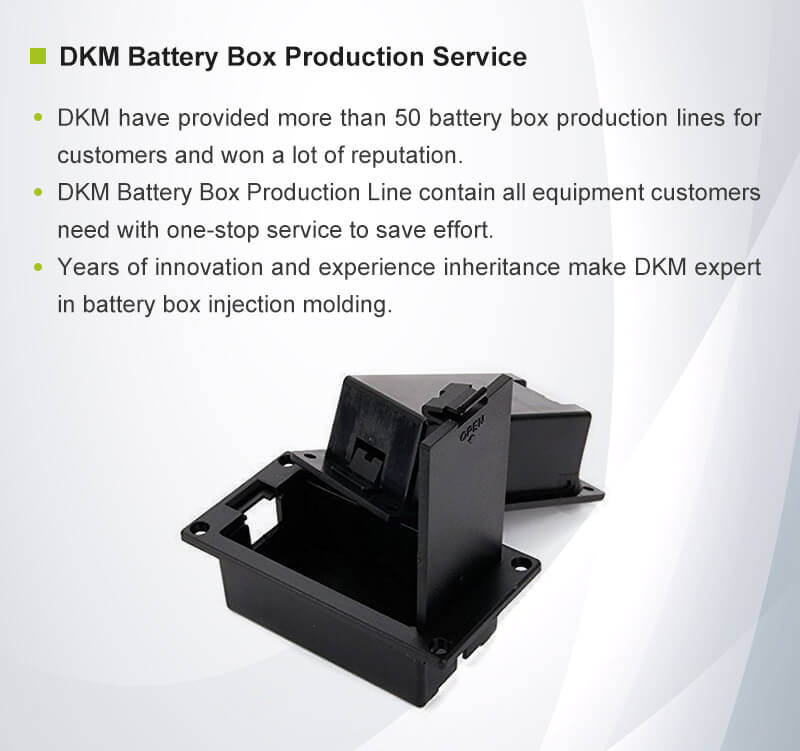 Why Choose DKM Battery Box Production Line?
DKM have provided more than 50 battery box production lines for customers and won a lot of reputation.
DKM Battery Box Production Line contain all equipment customers need with one-stop service to save effort.
Years of innovation and experience inheritance make DKM expert in battery box injection molding.
DKM Battery Box Production Video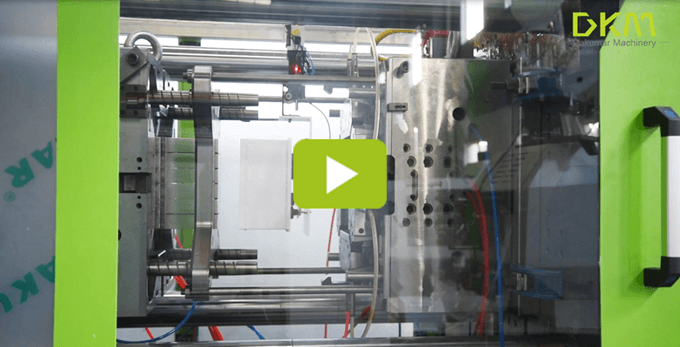 Welcome to contact us and get more information about DKM Battery Box Production Line.