How to get a crate making machine to set up a plastic crate injection molding line in the shortest time, became the key point.
Abound in plastic injection molding for vegetable and fruit crates
SINO Holdings Group owns SINO Mould Co., ltd (experts in plastic crate injection moulds above 25 years), engaged in injection moulding machines manufacture (brand: DKM), has been offering 1380 lines of complete plastic crates production lines among 162countries and areas to help them make plastic vegetable and fruit crates for potatoes, tomatoes, cherries and so on.
Why
31 days
Delivery Time?
High Speed Injection Machine
DKM-DH series special designed crate making machine
Fantastic Crate Injection Mould
Ready nice product & mould design for pop crate
Strict QC and project management
Ready New Machine
Stand by for shipping
That's why our customers are satisfied by our one stop solution for starting their plastic vegetable and fruit crate making business, we offer our best solution with our excellent professional team based on our rich experience on plastic crates injection molding. It is easy for us to guide you how to start your factory after learning your requirement.
The lines offered for plastic vegetable and fruit crates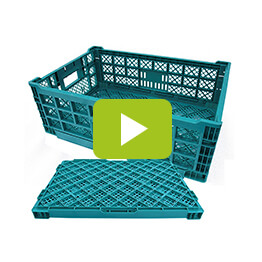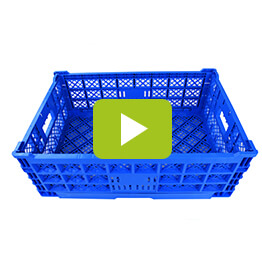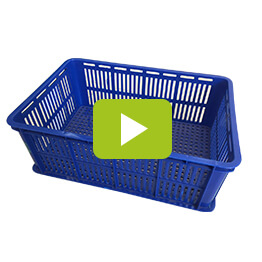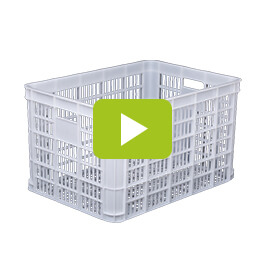 What else we can do for you?
The most important part is our continual and all rounded support besides the excellent mould and machines for plastic vegetable and fruit crates. We offer the best solution with our strong service support to help you create powerful regional competitiveness for seizing the market quickly.
What you need to offer
-Your idea about the plastic vegetable and fruit crates
or ready designs
or samples
-The budget for start the factory
-The production capacity
-Any special demand:
•purchasing other tools for your factory running
•recruit technicians
•training workers
…

The support you can get
-Confirm the design of crate
•Ready design or new design
-The best solution for total factory within budget
-Confirm the best design of crate mould
-Confirm the suitable high speed injection machine
-The training course in SINO or your factory
-The engineer service in your factory
•factory layout guidance
•assembling machine and mould
•production guidance
…
Highlight of DKM high speed injection moulding machine
Higher speed, quicker response and more stable performance: DKM HH high speed injection machine is special designed to be the thin wall plastic vegetable and fruit crates making machine. Achieve the shortest cycle time by three-parallel actions: plastic charging, mould open and eject.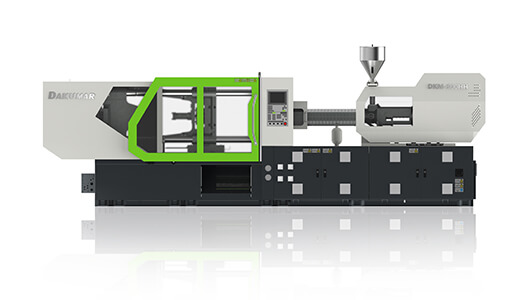 HIGH SPEED
High productive efficiency
HIGH PRECISION
Improve injection precision
HIGH ENERGY SAVING
Save power and water, resulting in environment-protection and energy-saving
HIGH EFFICIENCY
Optimize the match of energy demand and realize automatic adjustments
HIGH SAFETY
CE for safe operation for workers and perfect safety design for machinery, electric, hydraulic and mould protection.
Highlight of plastic vegetable and fruit crates injection mould
We promise the best plastic crate moulds with excellent performance offered to you. Unique mould designs are here for you, quality supply plastic vegetable box mould for crates high speed injection manufacturing, under quality steel, strict heat treatment and quality control.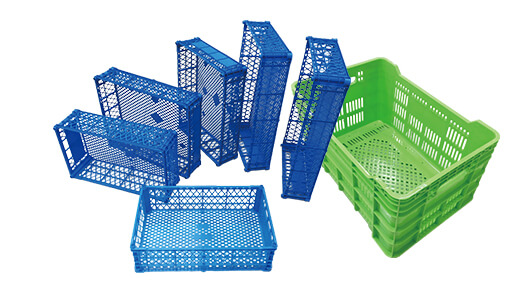 What we will do for a durable thin wall plastic vegetable crate mould?
-Mould construction design
•1, 2, 4 cavities optional
•Best Cooling circuit
•4 sliders drived by the hydraulic cylinder or pulling hooks
•put maximum wear plates with hardness HRC45 on where is worn easily
•interchangeable for sizes, weight, models…
•BeCu for better cooling
•simply maintenance
-Mould Maintenance manual
- Simulated production in our factory

From that, our plastic crate moulds can performance well, and it can be greatly shorten the molding cycle time, longer the life time, realize your efficient plastic vegetable crates molding in the long term combined with DKM high speed injection moulding machine.
If you'd like to know more about that how to start the plastic vegetable and fruit crates manufacturing business, please contact us or kindly leave your message here to start your items now!