PET Preform Molding Production Line
DKM specialized on providing multi-cavities PET Preform Molding Production Line service. It had been devoted on research and development on high efficiency PET molding turnkey solution. Till now, PET preform machine had already improved to third generation which special for high speed running and 1368 preform injection molding lines had already successfully assembled and got many good feedback from the users.
PET Preform Injection Molding Machine
Bigger L/D rate and high plasticization; available in a range of 250-550 Ton with professional screw. Double Barrel for higher speed injection molding is Optional.
Special Machines base design fit for speical dimension of PET preform mould.
Machine designed for high Speed, high repeatability, high reliability, high efficiency.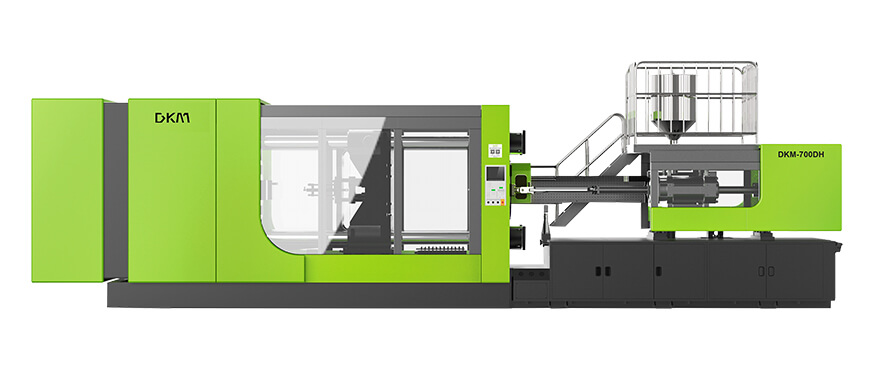 PET Preform Molds
8-144 cavities with interchangeable characteristic & quickly neck insert change
Outside mold cooling unit, professional PET valve gate hot runner system
Stainless steel material and process with heat-treatment, high precision lathe,grinding technology and other preicsion tooling.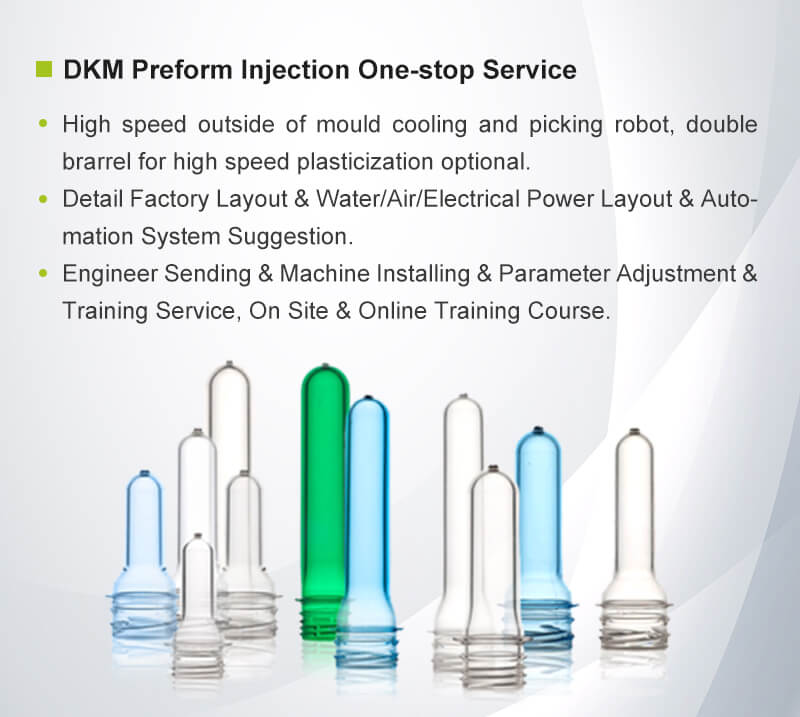 Preform Injection Molding Solution One-Stop Service
High speed outside of mould cooling and picking robot, double brarrel for high speed plasticization optional.
Detail Factory Layout & Water/Air/Electrical Power Layout & Automation System Suggestion
Engineer Sending & Machine Installing & Parameter Adjustment & Training Service, On Site & Online Training Course
DKM Multi-cavities Preform Molding Production Line Video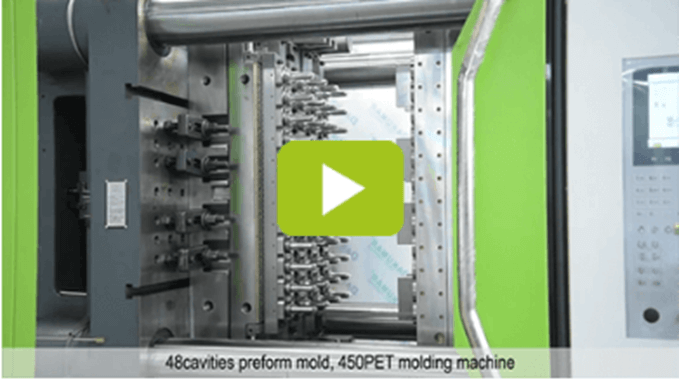 Welcome to contact us and get more information about DKM Preform Molding Production Line.