Plastic Injection Molding Machine---DKM
DKM is a world famous plastic injection molding machine manufacturer and an innovator in China, offering qualified plastic injection machines, providing plastic molding technologies as well as turnkey plastic injection molding line solutions.
DKM was established on 2007 year, keened on 5H molding mentality of High Speed, High precision, High Energy Saving, High safety and High cycle stability during machines design and manufacturing. With latest plastic injection molding technology, DKM has developed 6 series plastic injection molding machines as below:
♦ Two Platen Injection Molding Machines from 600TON to 4600TON
♦ Standard Servo Plastic Injection Molding Machines from 80TON to 3350TON
♦ Low Inertia Servo Plastic Injection Molding Machine from80TON to 3350TON
♦ High Speed Injection Molding Machines (Hybrid) 200TON to 600TON
♦ Medical Expert Clean Injection Molding Machine from 250TON to 650TON(MX series)
♦ PET expert for high speed PET preform injection molding machine from 250TON to 650TON
To support our customers with more competitive and profitable injection molding factory, DKM offers one-stop integrate turnkey solution for building plastic injection molding factory, as well as plastic injection molding production line.
DKM's strong scientific research force and rigorous quality mentality have won many good reputation in the world. DKM team firmly believes that technology creates the future and quality leads development.
In order to better serve users, DKM has truly laid service center globally. Focus on the mission of MAKE MOLDING MORE VALUABLE, DKM has established service centers in more than 30 countries or regions. With the increasing market share, DKM will continue to expand and improve its service level, and will continue to lead the high-quality development of enterprises with service, quality and technology.
Welcome to inquire and join us.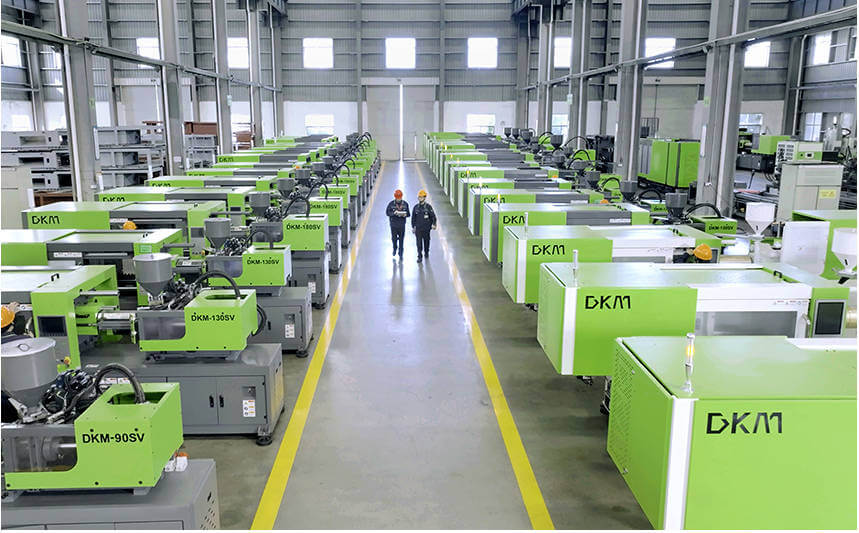 One-Stop Turnkey Integration Service
Help to set up a plastic molding factory in the shortest time,as well as a complete production line
DKM injection molding turnkey project provides you with perfect technical solutions and accurate hardware matching.
Make your mass production in a very short time and maximize your ROI (return on investment). DKM's key advantage is rapid delivery, stability, doubling production capacity and low investment cost, and it has formed an uncontested advantage in the industry.
DKM has no competitors, and you who choose DKM will also have no competitors.
---
---