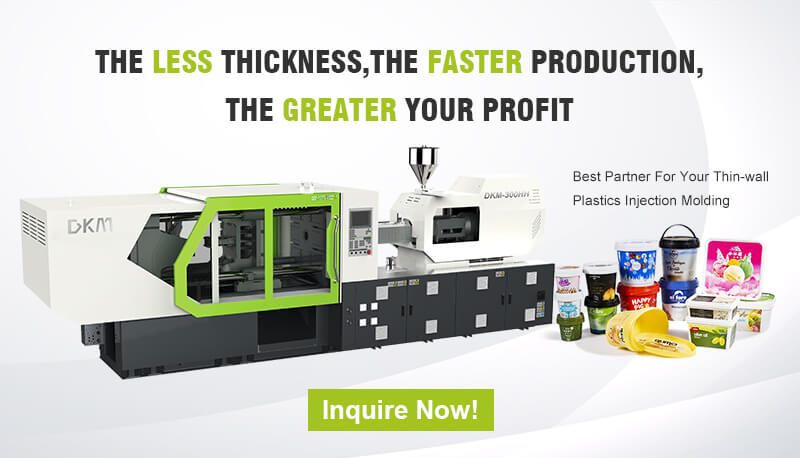 Plastic Thin-wall Containers Injection Molding Line
DKM is the professional Thin-Wall Plastic Injection Molding innovator in China. In the high-speed production of disposable tableware, such as disposable plastic thin-walled containers, knives and forks, DKM has professional research and rich experience.
Since 2008, DKM has been developing high-speed injection moulding machines. Up to now, DKM has delivered hundreds of high-speed injection moulding machines and nearly 1000 sets of thin-wall injection mould and nearly 80 thin-walled items injection moulding production lines. With 10 years of continuous innovation and improvement, DKM thin-walled injection technology can be regarded as the leader of thin-wall injection molding in China.
DKM Plastic Thin Wall Containers Production Line
Thin-wall Plastic Molding Machine - DKM Hybrid High Speed Injection Moulding Machines With Electrical Injection Unit
Thin-Wall Injection Mold – Sino Mould – Plastic Thin Wall Container Moulds
Side-taking Robot
Servo Conveyor
Other Auxiliary Equipment: Auto Loader, Chiller, Cooling Tower, Air Compressor Set…
Optional High-end System: IML System

Highlights of DKM Plastic Thin Wall Containers Production Line
-Min. cycle time 2.8s (No More Than 5s)
-Min. thickness 0.28mm
-Automatic Collection Program
-High Stability and Accuracy
-Low Noise and Low Vibration in High Speed Production
-High Speed Filling

Why High Speed Injection Needed For Thin Wall Injection Molding?
Kindly check the mould flow between the injection moldings of thin wall and normal thickness:
Ultra-thin injection moulding needs a very high injection speed to ensure that the cavity can be full filled quickly in the shortest time. Otherwise, when the plastic flows in the cavity, it will be cooled and solidified, so it is impossible to fill the cavity. While the normal thick wall injection moulding, the melted plastic is flowing through the inner layer, so it can be injected out at low speed and flow in sequence.
Our Experience For Plastic Thin Wall Containers
IML Salad Container Production Line (2.9S)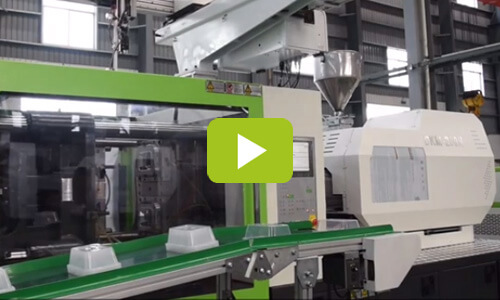 Thin Wall Container Production Line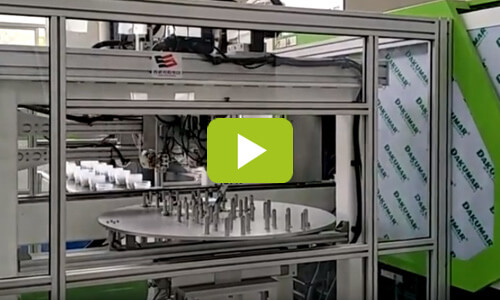 IML Container Injection Production Line
Container High Speed Production Line
Highlights of IML Technology
IML, In-mould labeling, is applying the plastic labels during the container injection molding. From that, there are such highlights:
More high-end appearance of thin wall containers: water proof, durable, charming and changeable labels and so on.
Reducing the labor cost as it is achieved by complete and automatic system with robot and conveyor
High input-output efficiency

Highlights of DKM Thin-wall Plastic Molding Machine
There is an outstanding model: DKM high speed and precision injection molding machine for thin wall containers thanks to 10-years continuous innovation and improvement on thin-walled injection technology.
Energy Saving because of servo motor with energy-saving controlled hydraulic systems
Plastic saving thanks to precision control of electrical injection unit (1‰)
Stable thin wall containers based on the high speed of injection (DKM-200HH, injection speed could up to 600mm/s), precision clamping system, Moog Valve…
Fast cycle time as the parallel operation of mould open & eject & plastic charging
Finally, you will get a stable and high efficient production of the thin wall containers via DKM high speed injection molding machines.

Highlights of Thin Wall Container Mould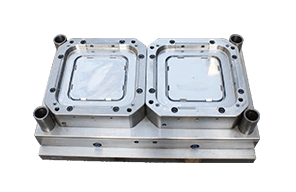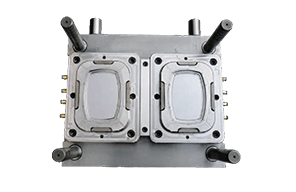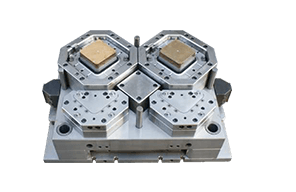 Apart from everything else, regarding the injection mould for plastic thin wall containers, 4 points are enough:
Longer mould life as the mould steel S136, which could help improve the appearance of containers;
Fantastic Cooing based on the professional design and precision tooling equipment;
Maintainable mould structure is considered well by experienced team while the basic functions are met;
Mass-production tested is necessary under the working conditions.
By that way, the perfect thin wall container mould will be allowed to running for years with a stable production.

Request For Your Thin-wall Containers Molding Solutions
In order to offer you the best possible solutions for your Disposable Tableware Production Line, kindly leave your message here.