Linear robots and picking robots play important parts in automatic industrial production. As a turnkey project supplier, DKM provides the whole plastic pallet production line rather than only injection molding machines and molds. The whole production line consists of all the equipment you need in which linear robots and picking robots are included. Do you know the difference between linear robots and picking robots? Today let me briefly introduce you.
Linear robot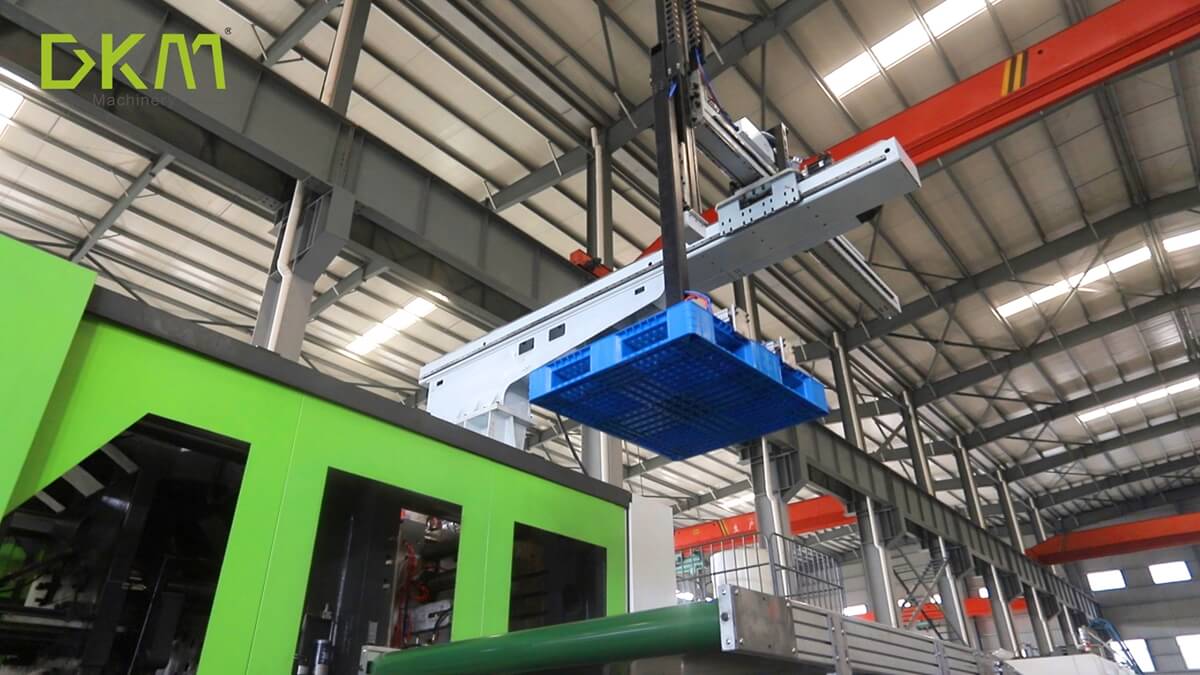 Linear robot, as the name implies, is a type of industrial robot that moves only in a straight line rather than in all directions and is usually made up by a series of components interlinked or relative sliding. Set in two or three axes, it can move along the axes to reach the target location accurately. The linear robot has no rotating axes which ensure its accuracy. Linear robot is suitable for picking and placing to save labor cost with reliable usage and low cost.
Picking robot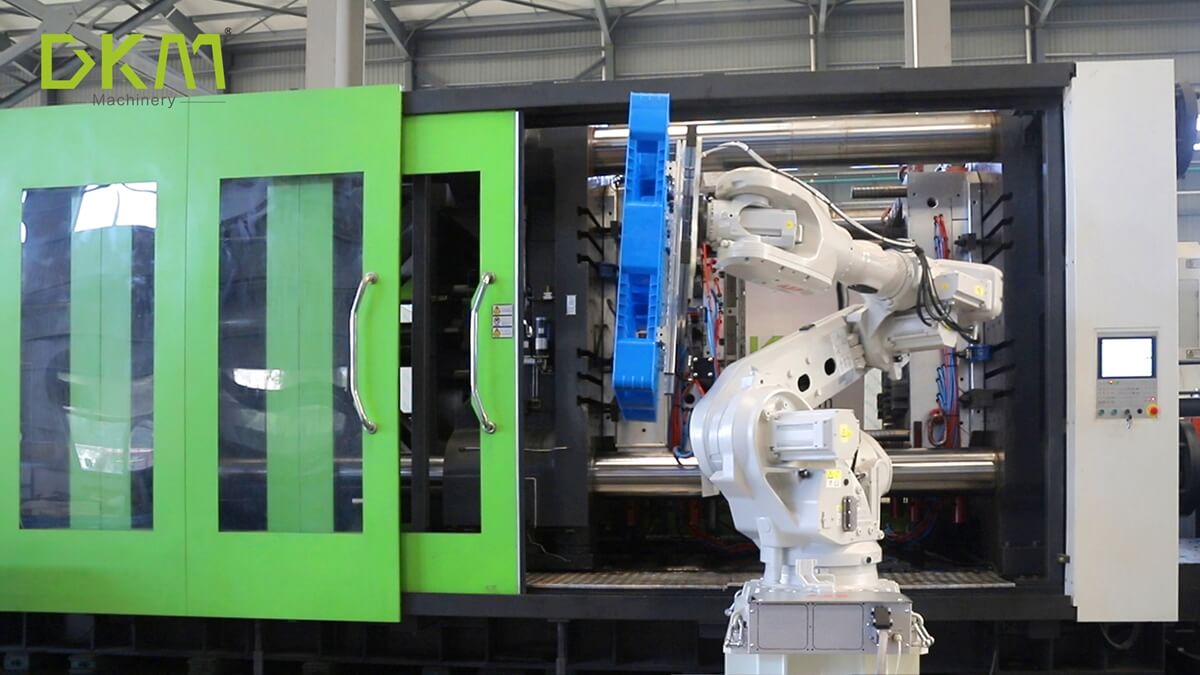 Picking robot has appearance and behavior like human's arms. Connected by joints, picking robot allows not only linear but also rotational movements. Picking robot is usually mounted on a rotating base and has two to ten rotational joints from which make it has broad activity range. Picking robot is widely used by many industrial factories for its flexibility and freedom. It is also suitable for precise production and has a various range of usage.
Robots Usage in DKM Plastic Pallet Production Line
With the development of intelligent technology, more and more industrial robots have been used in industrial production to improve production efficiency. DKM, led by the mission of making molding more valuable, devotes years to providing fine plastic molding turnkey solutions for our customers. In DKM Plastic Pallet Production Line, we can help equip linear robots and picking robots which help in pallet picking and conveying according to your requirements for automatic production to improve efficiency. DKM can provide different robot solutions for your production needs. Of course, there is no doubt that injection molding machines and molds and other auxiliary machines are also prepared. If you want to set up your new factory with lower labor cost and higher production efficiency, DKM Plastic Pallet Production Line is your suitable choice.