Be Future-Ready with Custom Trash Bin Molding Lines
In an ever-changing world, it's important for your recycling project to be able to keep up with the moving times. And it's why Sino Holdings Group is engaged in providing custom plastic trash bin molding lines with comprehensive injection molding solution, which is not limited to the trash bin mould, trash bin making machine and auxiliary equipment manufacturing and supplying. As the experienced trash bin molding solution provider, SINO trust that custom trash bin lines for modular recycling systems is a future-ready solution for waste management.
What's the modular recycling system?
In a short, it is a centralized recycling station consisted by multiple trash bins for different recycling waste, allow your project to withstand changes to recycling regulations.
How to ensure that you can make the quicker response to the trash bin market?
One way is the reliable and capable manufacturer and supplier for your trash bins molding tools and equipment.
And what is the capable company providing trash bin molding solution? Well, you would find answers after checking the following article.
Experienced Plastic Trash Bins Molding
Sino Holdings Group has delivered plastic trash bin making machines and moulds to brand company in Brazil, Poland, Israel, Mexico, South Africa, and Austria, and owing to stable quality and huge production capacity, all of them stand higher in terms of plastic molding standards and appreciated by many customers for their superior designs, perfect finish and stable running.
So there is rich experience of offering the plastic trash bin molding lines for various outdoor trash bins and indoor trash bins, from 40L, 60L, 80L, 120L, 240L, 360L…
What is the DKM Plastic Trash Bin Molding Solution?
Ultimate Goal: help customers improve the competitiveness in their market by providing the suitable trash bin molding lines to customers with the comprehensive service.
To achieve it, Sino Holdings Group has been improving the plastic trash bin molding technology from the trash bins to their mould, machine and service. Check the part you are most interested quickly by the following buttons.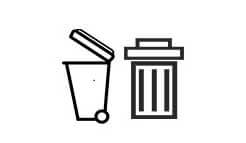 Trash Bins Design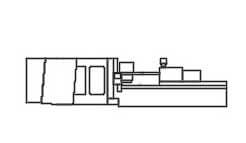 Trash Bins Machine
Trash Bins Mould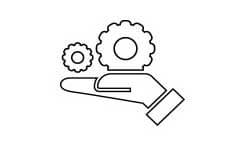 Service
Plastic Trash Bins Design
There are various plastic trash bins in kinds of shapes and colors, which are used widely in households, commercial and industrial sectors. And you will find that multiple waste-container for different trash would be extensive used for environmental protection and resource reuse. To help customers seize the market quicker and better, Sino Holdings Group's team could provide design idea and make the idea or drawing from them come true.

Tip for good trash bins
There would be more optimal designs for trash bins. We must consider their mechanical functions to decide with some wall thickness differs to achieve strong load capacity with less weight.
Plastic Trash Bins Making Machine
There are two options for reference:
DKM Extra Large Injection Molding Machine (1150Ton - 2250Ton) for big trash bin containers and big lids,
DKM Energy Saving Injection Molding Machine (350Ton – 850Ton) for small containers and small lids;
DKM Two Platen Injection Molding Machine (1000Ton - 2250Ton) for big trash bin containers and big lids,
DKM Two Platen Injection Molding Machine (350Ton – 850Ton) for small containers and small lids;
The highlights of both of them:
A) Energy saving
B) Easy operating
C) High performance
D) Fast response
E) High precision
F) Visual lubricating system
G) Brand spare parts

The special highlight of DKM Two Platen Injection Molding Machine:
A) Space-saving - 30% land covering less
B) More free for mould running
C) Advanced control system for better product quality
D) Higher precision (0.1mm) and higher speed due to advanced hybrid electric-hydraulic drive servo system

Plastic Trash Bins Injection Mould
For investors, a qualified trash bin mould is very important. To make the superior trash bins, the quality of their moulds must be done well! The key points for good plastic trash bin mould are listed here for your learning:
Optimum mould design
Considering the trash bin molding requirement, find the best mould design for the stable and fast molding.
Suitable mould steel
Such as for the big volume wheeled dust bin mould, usually mould steel P20, 718H or DIN2738 is suggested.
Optimum cooling design
For thick wall area, or area with rib, it is recommended for CuBe for quicker cooling to reach fast cycle times.
Precision mould tooling
Precision moulds tooling between inserts can help dust bin moulds sit very well, achieve no shifting and keep the even wall thickness during molding process.
Excellent injection systems
It could make the mould more durable. As the trash bin us usually made of HDPE or PP with low MFI (such as 4), so the suitable injection system choosing for mould could help to make the quality trash bins and durable moulds.
Sino Holdings Group controls all key points for a good quality trash bin moulds from past experience, so you could get the most comprehensive assistance in excellent moulds.
Plastic Trash Bin Molding Line Service
As mentioned above, Sino Holdings Group is devoted to provide the lines with the comprehensive service. It is including but not limited in these sides:
Comprehensive audit for the whole trash bin line
Before starting project, the technical team will do practical project analysis report based on the past experience and mould flow analysis, offer suggestion on project improvements, to make it molding line much better for practice.
Trash bin molding project budget analysis
Plastic Trash Bin Design
When there is only an idea, we can make it to drawing and real part by professional engineer team.
Plastic Trash Bin Mould Design
Offer superior molds with human and optimal design.
Choosing most suitable machine
Suitable trash bin making machine selection based in parts and budget.
Workshop design
Help customer to make the workshop display, such as electricity line and cooling water layout.
Line installation on customer's factory and provide workers operation training
Make the lines run well in short time and long term.
All technical drawings, support and aftersales service
Help to make the trash bin mould maintenance easy for customers
The Case of Plastic Trash Bin Molding Lines
Sino Holdings Group continually strives for a better trash bin molding solution, to creat more value for customers and do something for better environment.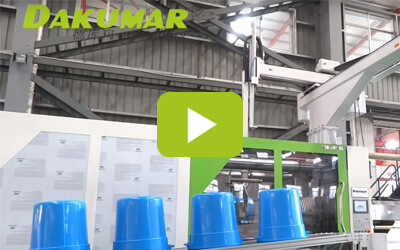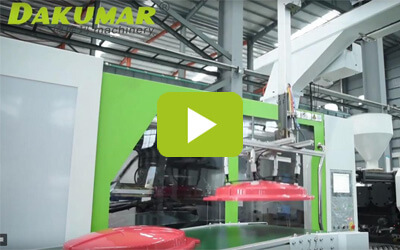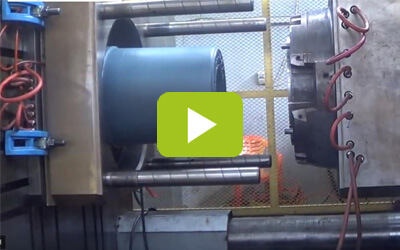 Start Your Trash Bin Project Now
Whatever from the tooling facility, technical research and assistance, quality controlling, etc. Sino Holdings Group is in good ability and high level for providing the whole trash bin molding lines with the outstanding service. Contact us for discussing yours with the professional team today!